Wearing Necklaces is not a modern deck-up. More than 40,000 years ago people were seen wearing necklaces. Necklaces worn in the stone Age were mostly made of a mollusk.
Later, as time changed, necklaces designed in stones, bones, shells, and animal teeth became popular. Both men and women wore them to adorn their necklines and give them a decent look. You can also buy amazing necklaces via https://www.diamondbanque.com/.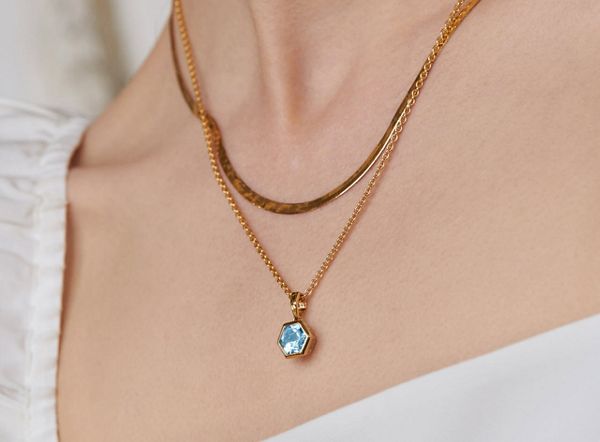 Image Source: Google
Necklaces come in various types:
Bib necklace: A bib necklace is made of multiple strands of stepped pearls.
Choker: Choker is a traditional necklace that is long and sits high on the neck. The approximate length of a choker is 35 centimeters (14 in) to 43 centimeters (17 in) long and sits high on the neck
Opera necklace: An opera necklace is long and sits at the breastbone. It comes in the range of 75 centimeters (30 in) to 90 centimeters (35 in)
Princess necklace: A princess necklace comes in between choker and matinée length. It is 45 centimeters (18 in) to 50 centimeters (20 in) long.
Sautoir or rope necklace: A sautoir or rope necklace is longer than opera length.
Uniform necklace: A uniform necklace consists of pearls of uniform shape and size.
Necklaces enameled with Diamonds and Gemstones give unfurling exquisite designs having unique patterns and styles. Designed to suit both the modern and traditional outfits it reflects the creativity and experience of the craftsmen.
With the touch of sophistication comes another tasteful pattern with a lustrous, matte, and antique finish, the colorful Kundan stones. Blended with both ages the designs give a qualitative and superior look with the magnificent array adding glamor to the female in the most elegant way.